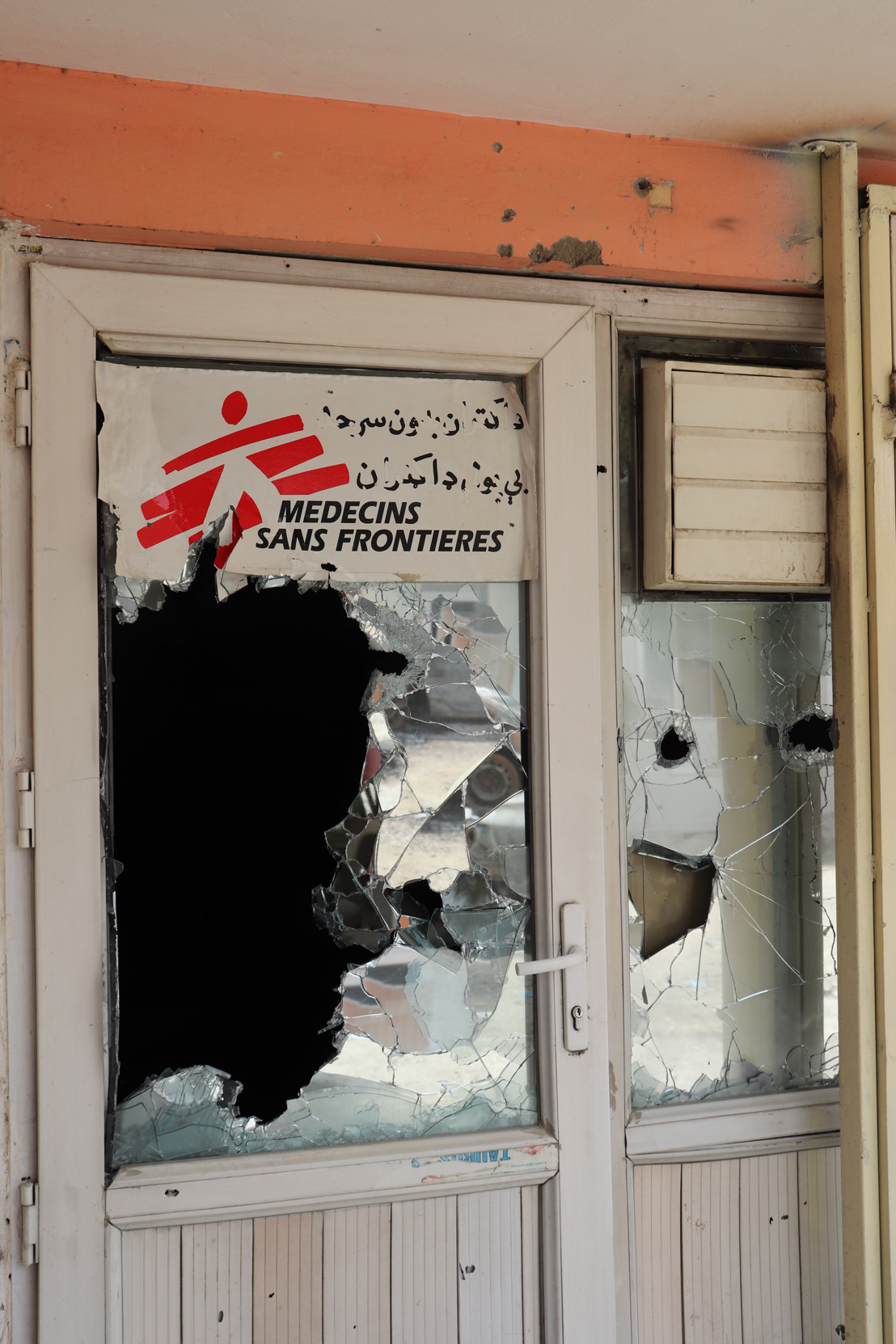 Afghanistan: MSF condemns the revolting attack on pregnant women, mothers and babies
Wednesday, May 13, 2020 — Médecins Sans Frontières/Doctors Without Borders (MSF) staff are devastated after yesterday's sickening attack on medical staff, pregnant women, mothers and their babies at our maternity unit in the Dasht-e-Barchi hospital in Kabul.
MSF condemns this senseless act of cowardly violence, which took the lives of many people and deprived women and children in Kabul of a fundamental health care service, in a context where access to essential care is already limited. The maternity is located in an area of western Kabul with a population of more than 1.5 million people.
We mourn the loss of several patients and have indications that at least one of our Afghan colleagues was also killed. For now, with so much uncertainty, every effort is being made by our medical team to follow up on the new-borns in the maternity unit, ensure the best possible care to our patients and those injured, provide psychological care to those affected and give all necessary support to those bereaved.
Whilst fighting was on-going, one woman gave birth to her baby. Both are doing well.
Our staff, whether midwives, doctors, cleaners, nurses, cooks, watchmen or administrators provide invaluable services to mothers and babies in need of care, especially for those with complicated deliveries.
For the time being, medical activities in the maternity of Dasht-e-Barchi are suspended but not closed. Patients were evacuated to surrounding hospitals and staff were brought to safety.
MSF opened the 55 bed maternity unit in Dasht-e-Barchi Hospital in 2014. Since the beginning of the year, 5,401 babies were delivered in the maternity and 524 babies were treated in the newborn unit and kangaroo mother-care unit for critical care.
More than ever, MSF stands in solidarity with the Afghan people.
ENDS
Notes: MSF first started working in Afghanistan in 1980, but was absent from the country between 2004 and 2009 after the killing of five staff in Badghis province. In 2019, MSF had seven projects in six provinces of the country and undertook more than 100,000 outpatient consultations, assisted more than 60,000 deliveries and performed almost 10,000 surgical interventions. For our work in Afghanistan, MSF does not accept funding from any government. Instead, the organisation relies entirely on donations from the public.
Photo credit: MSF/Frederic Bonnot