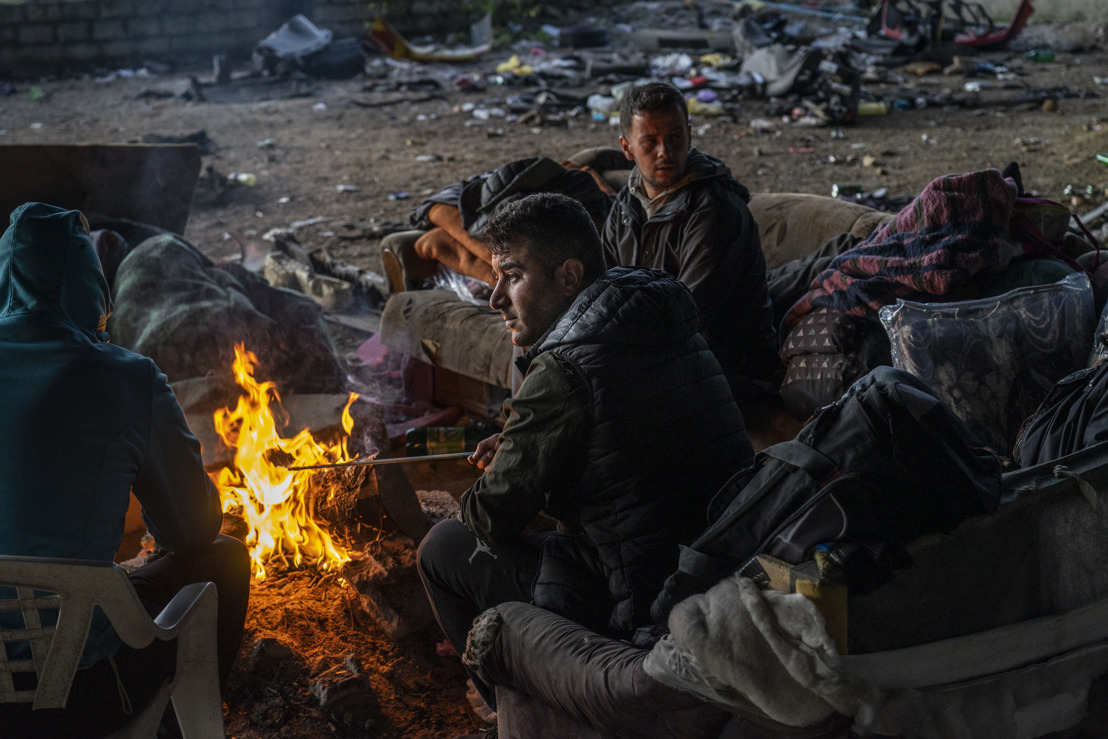 Bosnia-Herzegovina situation update: Migrants' health at risk as winter approaches
Friday, November 15, 2019 — MSF is concerned for more than 6,000 migrants and asylum seekers in north west Bosnia. Services and living conditions in formal camps are inadequate. The situation is particularly concerning around the cities of Bihać and Velika Kladuša, where more than 3,800 people choose to remain outside formal camps, sleeping rough without access to basic services.
MSF is receiving an average of 60 patients per day in two locations. Most have diseases related to poor living conditions and a lack of access to water and sanitation. MSF medical teams have also referred a number of patients for specialist care for injuries caused by violence allegedly committed by Croatian and Slovenian border authorities. Teams have also treated patients who have reported being pushed back from the border.
Vučjak
Located 8km from Bihać, Vučjak camp does not meet minimum living standards. There is no electricity, people have to sleep in tents and wash themselves with cold water. The soil is contaminated with methane gas which is extremely flammable, the surrounding fields are littered by landmines and there is serious lack of basic services.
In recent weeks MSF has begun providing medical and mental health services to the local medical centre near Vučjak camp where about 800 - 1000 people live under inhumane conditions.
Our medical teams see 30 patients every day coming from Vučjak to the clinic with respiratory infections, scabies, body lice and other infections directly related to these conditions. Harsh winter conditions will put peoples' lives at further risk.
On 13th of November the local authorities announced that Vučjak camp will stay open throughout the winter and will be used for new arrivals. Local police are forcibly transferring people from informal settlements and squats to this camp.
Velika Kladuša
An MSF clinic is located inside the local health centre in Velika Kladuša to provide basic healthcare and assistance, in collaboration with the Ministry of Health. This includes primary healthcare, health promotion activities, assistance to victims of violence including sexual violence, and referrals. MSF also provides water and sanitation services (including laundry and medical showers) in an attempt to reduce skin diseases, which seems to be one of the main medical conditions amongst migrants and asylum seekers in the Velika Kladuša area.
Since the beginning of August our medical and mental health teams in Bosnia have offered 1,200 consultations to people who would be otherwise left untreated. Currently our teams see 30 patients per day in each clinic. The main symptoms we treat is skin infections (scabies, body lice) and respiratory tract infections. We also provide treatment to survivors of violence including violence allegedly by the Croatian border authorities.
MSF is concerned for the health of migrants and asylum seekers. MSF calls for the provision of humane reception standards, including improving conditions in existing formal camps, and increasing the provision of services to those who remain outside the formal camps. MSF also calls for better access to healthcare, including mental healthcare, and other crucial services for migrants and asylum seekers in Bosnia.