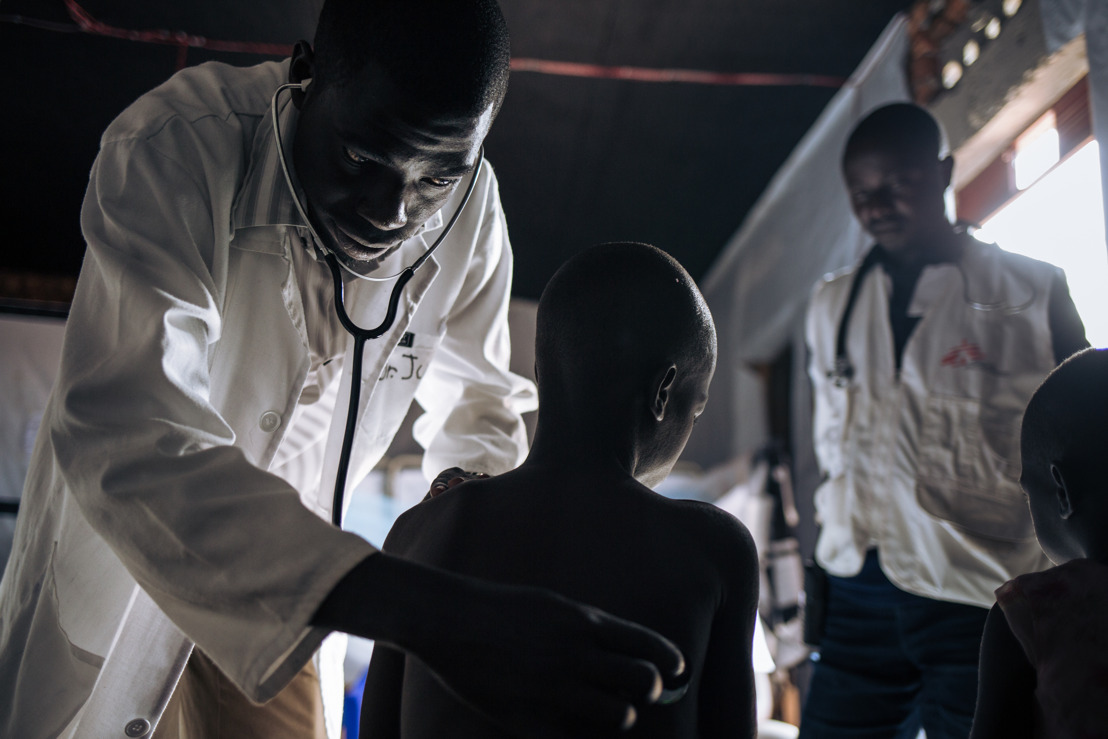 DRC: Efforts to tackle the deadly measles epidemic remain insufficient
Friday, January 10, 2020 — Since January 2019, more than 288,000 people have contracted measles in the Democratic Republic of Congo (DRC) and more than 5,700 have died from the disease. 73% of deaths are children under the age of five.According to the World Health Organization (WHO), this is the largest measles epidemic in the world today and the largest recorded in DRC for decades. Efforts have been made at national level, but more resources must be quickly committed and targeted to areas that are still suffering from this disease in order to stop this outbreak
Several factors are contributing to the spread of the current epidemic in the DRC. There is an extremely low immunisation coverage in some regions of the country due to the lack of vaccines, vaccinators, or access to health structures. On top of this, there are stockouts of the measles vaccine in the country, difficulties in keeping the vaccine at the right temperature until injection (which reduces its effectiveness), and logistical difficulties in getting the vaccines to their final destinations. The needs are enormous and the national vaccination programme cannot keep up. In 2019, measles spread to all 26 provinces of the country.
The epidemic is showing no signs of abating: 9,605 new cases were reported in the last week of November, the highest number since the start of the year. The fatality rate this year, over 2%, is twice as high as in previous years.
'When an epidemic is declared, medical care and vaccination must be combined to stop the spread of the disease," said Alex Wade, head of mission for MSF in the DRC. "Since mid-November, the Congolese health authorities started measles supplementary immunization activities in the whole country. Meanwhile MSF continues providing free quality medical care to patients. But for now, the epidemic is still several steps ahead of the medical-humanitarian response."
Since 2018, MSF teams have been working to provide measles patients with appropriate care and undertake vaccination in various provinces of the country including Ituri, Haut and Bas-Uélé, Tshopo, Kasai, Mai-Ndombe, Kwilu, and Sud Ubangi . Between January 2018 and October 2019, a total of 46,870 patients were treated, and 1,461,550 children vaccinated by our teams in 54 health zones.
In collaboration with the Congolese Ministry of Health, MSF also helped to strengthen measles vaccination activities in areas where the Ebola outbreak continues to spread and, as a result, where vaccination coverage for other diseases has dropped dramatically. Unfortunately, many regions are still not vaccinated.
"Supplementary immunisation activities have been launched by the Congolese Ministry of Health, but there are still many health zones where the outbreak continues. We must wait until the end of these vaccinations to have a better understanding of the evolution of the epidemic. However, the current implementation of this campaign suggests that needs will persist, especially for children over the age of five who will not have been vaccinated during this period. It will then be essential that humanitarian organisations and other responders pool all possible efforts to help the Congolese Ministry of Public Health to overcome this measles outbreak. Too many children have died from this easily preventable disease," concludes Alex Wade.
**********************************************************************************
MSF has been working in the Democratic Republic of Congo since 1981. Our teams respond to the needs of communities during health and humanitarian emergencies (epidemics, pandemics, displacement of people, natural disasters, etc.) with the primary objective of reducing morbidity and mortality.