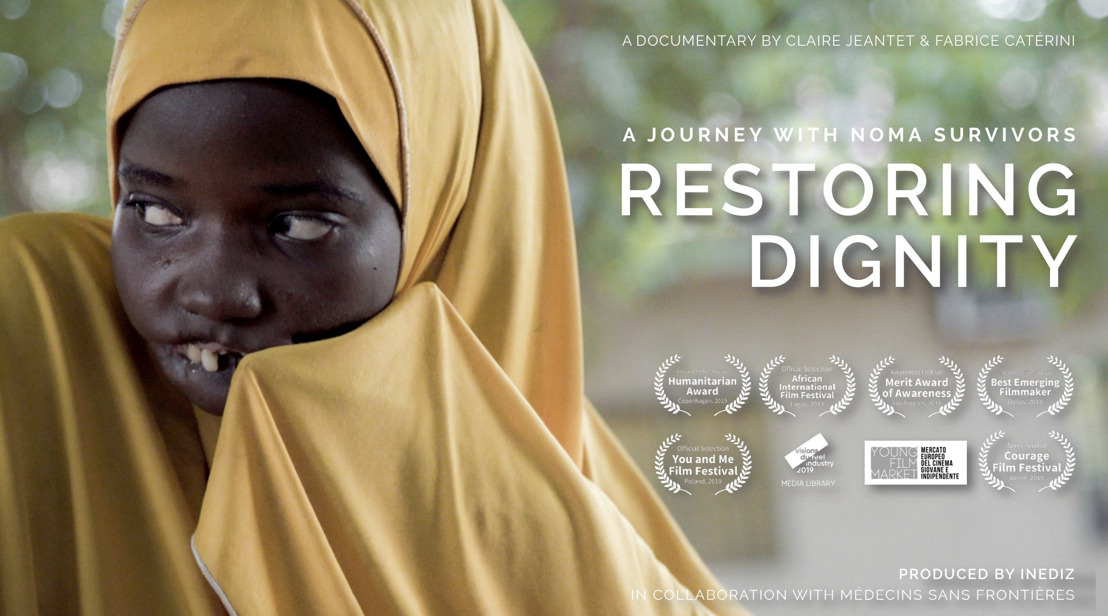 Invitation to the UK Premiere of 'Restoring Dignity: A Journey with Noma Survivors'
Thursday, February 13, 2020 — The International Society for Neglected Tropical Diseases is delighted to invite you to the UK Premiere of the documentary "Restoring Dignity: a Journey with Noma Survivors", as part of its fourth annual ISNTD Festival bringing together the creative industries & global health. The screening (52 min.) will be followed by a discussion and Q&A. Please see the attached invitaion for more information.
Monday March 2nd 2020, 4.00—5.30 pm
Henry Wellcome Lecture Theatre, Wellcome Collection, 183 Euston Road, London NW1 2BE
To attend the UK Premiere of "Restoring Dignity", please book your place using this link: https://bit.ly/37iNl1V
To attend the entire ISNTD Festival 2020, and for any enquiries please contact [email protected].
About noma
Survivors disfigured by noma, a neglected disease killing 90% of people affected, are going through the long process of facial reconstruction in a unique hospital in Sokoto, Nigeria. While suffering pain and discrimination, Sakina, Amina, Adamu, Aliyu and Mulikat are on a life-changing journey to overcome years of isolation. Noma is a preventable and treatable disease that shouldn't exist anymore.
For more information, visit:
noma.msf.org