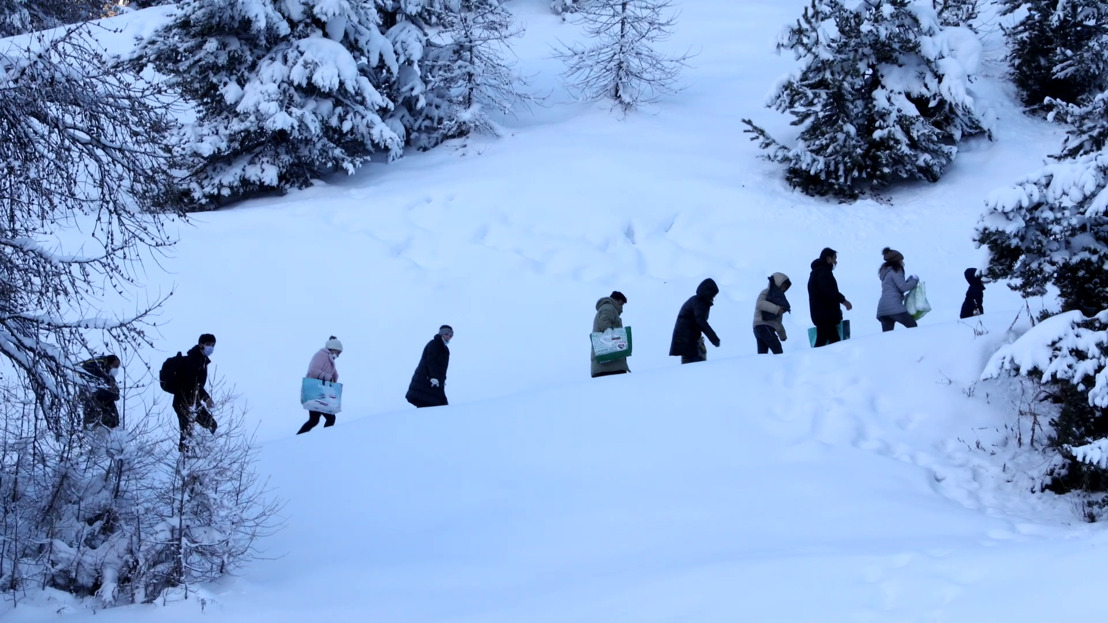 Italy: Abandoned migrants at northern borders face harsh conditions without assistance
Thursday, January 21, 2021 — In recent months, there has been a sharp increase in the number of migrants and refugees at Italy's northern borders. However, assistance from authorities is completely absent in the border cities. It is left to activists and volunteers to provide people in transit with humanitarian assistance and medical care, with the support of Médecins Sans Frontières/Doctors Without Borders (MSF) at the main transit points in Ventimiglia, Oulx, Bolzano and Trieste. MSF is calling on authorities to guarantee assistance and protection, including through ending 'pushbacks', and providing adequate reception conditions, assistance and access to medical care in all border areas.
Even in winter, people head westwards across the snow-capped mountains towards France; many tell stories of being repeatedly turned back by the French police. On Italy's eastern border, people who arrive on foot after travelling the 'Balkan route', making their way through woods and along trails, often complain of having been beaten by Bosnian or Croatian police.
While overall numbers of people are smaller than a few years ago, the humiliation, violence, struggles and harassment experienced by men, women and children on their journeys have not changed. The only thing that keeps them going, despite all they have suffered, is the chance of finally reaching their destination.
Faced with an almost complete absence of state institutions, MSF recognises the irreplaceable commitment of activists, volunteer groups and local communities, often working in isolation, who seek to ensure dignified living conditions and access to guidance and support for migrants and refugees on the move.
Government responsibility
However, it is primarily the responsibility of the government to adopt migration policies that guarantee assistance and protection, rather than exclusion and suffering. Inhumane reception conditions, violence and abuses at the hands of the police, and repeated pushbacks at border crossings do not stop people from seeking a life of dignity, but instead cause suffering and major humanitarian consequences. All too often, they create the conditions for even more dangerous routes.
MSF calls on the Italian authorities to put an end to the repeated pushbacks of foreign citizens intercepted at the Italian-Slovenian border. Migrants and refugees are pushed back first to Croatia and then to Bosnia, where they are left to suffer desperate living conditions and systematic abuse. MSF appeals to the Italian authorities to ensure that the actions of the police on the border with France, carried out jointly with the French authorities, respect people's dignity and safety and protect the most vulnerable people, including families, women with children, and unaccompanied minors. MSF further calls on Italian authorities to guarantee adequate reception conditions, assistance and access to medical care in all border areas, with measures that take into account the specific vulnerabilities of this group of people and the limited time they spend on Italian soil.
ENDS
Notes to editor
Further information and testimonies about support initiatives in Ventimiglia, Oulx, Bolzano and Trieste are available in the document attached below.
B-roll and photos which show families walking across snow-covered mountains and living conditions for refugees living rough are also available below.