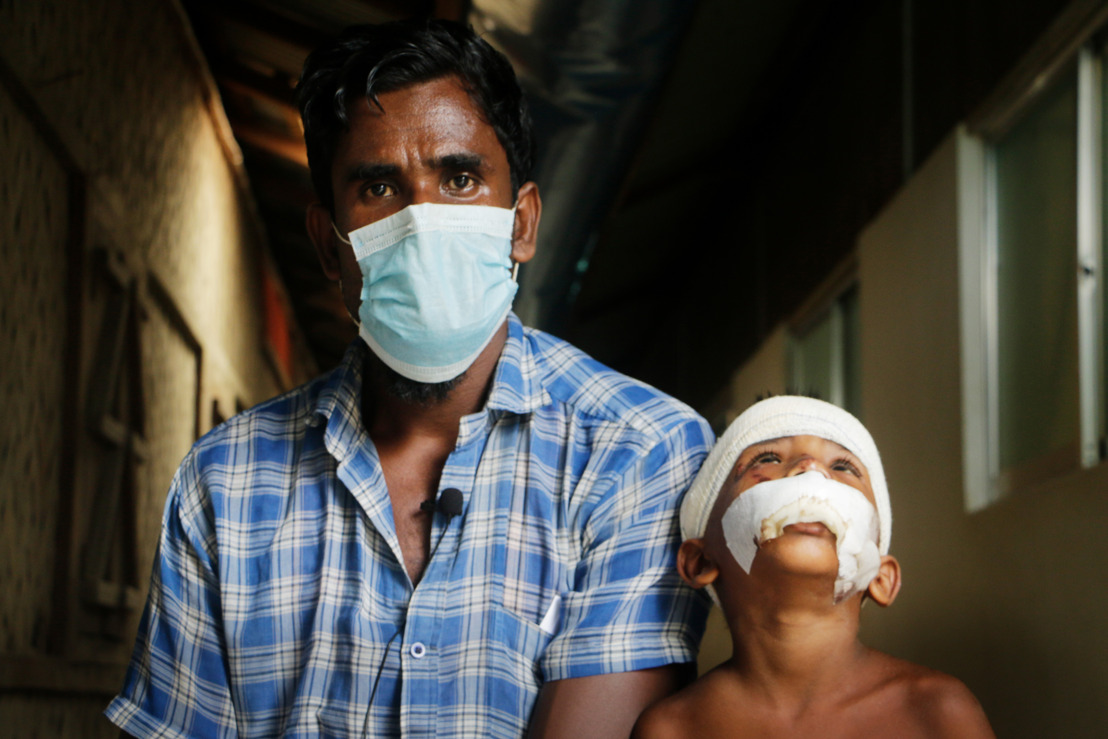 Rohingya refugees
Three years on.
Thursday, August 20, 2020 — On 25 August 2020, it will have been three years since most of the Rohingya refugees living in the world's largest refugee camp arrived in Bangladesh, and they have known nothing other than uncertainty – with little hope for the future, limited possibilities for work and education , and with no solution in sight for their return to Myanmar.
This year, the situation has been further exacerbated by COVID-19. Restrictions on movements were already the norm, but those living in the camps have seen these further strengthened since the pandemic hit. This limited their ability to access healthcare and has negatively affected those making a living from small businesses. In addition, we have seen Rohingya stranded at sea and denied help under the excuse of COVID-19, or rescued and then quarantined away from friends and family.
Approximately 900,000 refugees are now in Bangladesh.
Before escaping many experienced or witnessed horrific violence. Their friends and family members were killed, and their homes were destroyed.
The first Rohingya person with COVID-19 in the camps was confirmed on 15 May. An immediate impact of this was a further erosion of trust in the healthcare system. Rumours and misinformation are rife, and fear is keeping people in need of essential non-COVID-19 healthcare away from clinics.
in recent months countries in south-east Asia have repeatedly refused boats carrying hundreds of refugees fleeing the camps in Bangladesh to land on their shores for fear of COVID-19. People are left adrift for weeks with little food and water and are often the victims of abuse.
"The vulnerability of the situation for Rohingya refugees has been exacerbated by the COVID-19 pandemic. Their lack of legal status and the absence of longer-term and more sustainable solutions mean that their future is more uncertain than ever," says Alan Pereira, MSF country representative in Bangladesh.