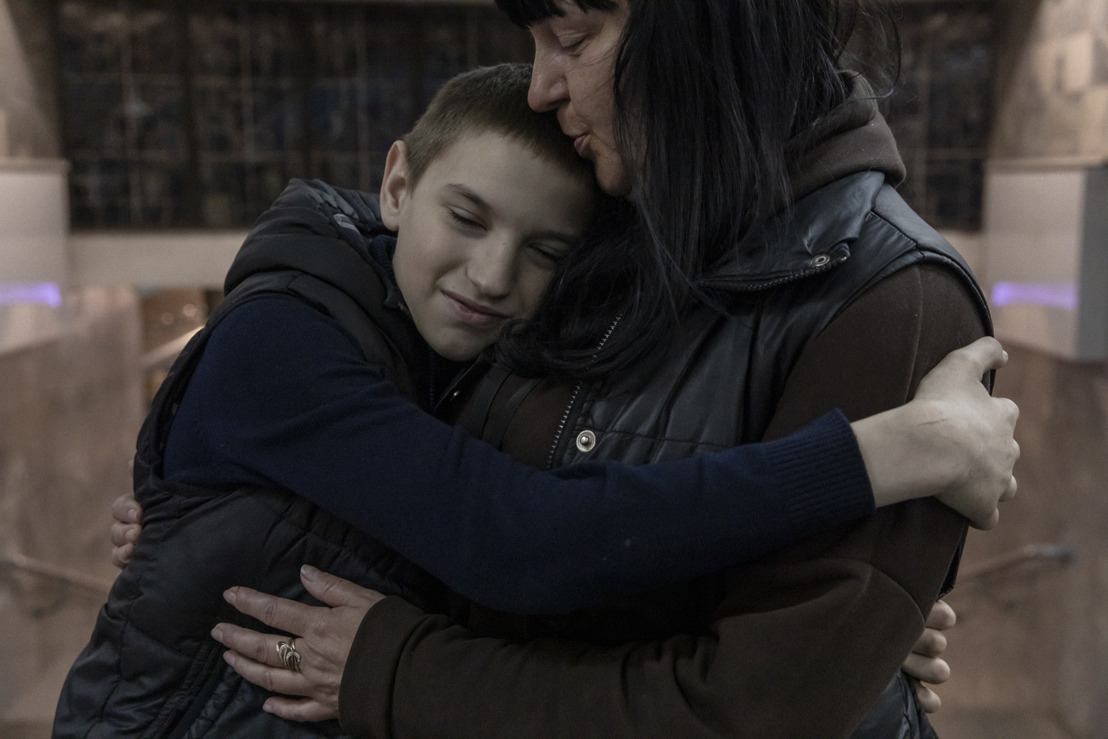 Ukraine: Inside Kharkiv's Underground Stations
Link to photos below
Since the beginning of the war in Ukraine, Kharkiv, the second largest city in the country, has been severely affected by the Russian offensive. While many fled the city, those who stayed have taken refuge in underground stations to escape the incessant bombing. Médecins Sans Frontières (MSF) teams have been offering primary healthcare consultations in several stations.
Since the conflict began, the bombing has been continuous, particularly in the northern part of the city. "Bombing still happens all day long, along a seemingly random pattern. Sirens warn people when it happens. There is also a warning system on smartphones. These bells ring several times a day. It is quite anxiety-inducing," says Michel-Olivier Lacharité, MSF head of mission in Ukraine.
Kharkiv had a population of 1.8 million before the war. ​ For the 350,000 people who, according to local authorities, stayed in the city, the underground stations are the safest place. "There are three lines in the city of Kharkiv," says Lacharité, "and most, if not all of the stations are in use." Each station hosts about 100 people during the day, a number that can easily double or triple at night. "Most of the people who live in the underground are elderly or vulnerable. They have been there for more than 40 days in the cold and humidity, sleeping in tents."
MSF has set up mobile health clinics in several stations. Despite the curfew in the city, the teams can move from station to station through the tunnels. More than 510 medical consultations have already taken place since the beginning of the activities, mainly for respiratory tract infections and hypertension, consequences of the living conditions in the underground system but also of the stress.
Nina, 83, was only a baby during the Second World War. "I am too afraid to leave my city, I have never been abroad. I love Kharkiv too much!" she says with a sad smile. "Its parks, its squares. But the bombs are likely to destroy everything. I am afraid that there will be nothing left but ruins."
In addition to medical consultations, MSF also offers mental health support. For the young children and adolescents now living in the underground system, the most common stressor is the fear of going out in the open.
"The potential for anxiety-induced behaviour increases as war and instability continue and insecurity becomes a permanent feature of life. Nonetheless, the children here are coping quite well with the extreme situation for now," says Devash Naidoo, MSF mental health activities manager.
"I have had many moving encounters with different people over these past few weeks" recalls MSF doctor, Morten Rostrup. "A seven-year-old girl who had constant nightmares and was afraid of falling asleep. People experiencing physical pains they couldn't explain. People who felt like they couldn't breathe. A woman with sky-high blood pressure who was at risk of having a stroke. An old man who showed me pictures of his three grandchildren. One of the children had been killed in an airstrike two days earlier, the other two were in hospital, one of them critically injured. The children's father was also killed. The old man had suffered a stroke and had high blood pressure. He couldn't sleep.
It's easy to forget these victims of the war: the people with increasing mental problems and those who live with chronic diseases. ​ There are patients with cardiovascular disease, lung disease, epilepsy, diabetes, cancer and without follow-up care, diseases like these can have potentially devastating consequences."
PHOTOS: ​ https://media.msf.org/Share/k4wixtw16xfs24u6yl584g4520dpj52e
NOTES
MSF currently have 124 international staff in Ukraine and employ more than 200 Ukrainian staff working as medical staff (surgeons, doctors, nurses), psychologists, logistics, administration and management.
Since the 24th of February MSF has brought more than 225 metric tonnes of medical and relief supplies into Ukraine. We currently have teams present in Kyiv, Lviv, Vinnytsia, Zhytomir, Dnipro, Kharkiv, Odessa, Mykolaiv, Poltava, Bila Tserkva, Uzhhorod and Ivano-Frankivsk.