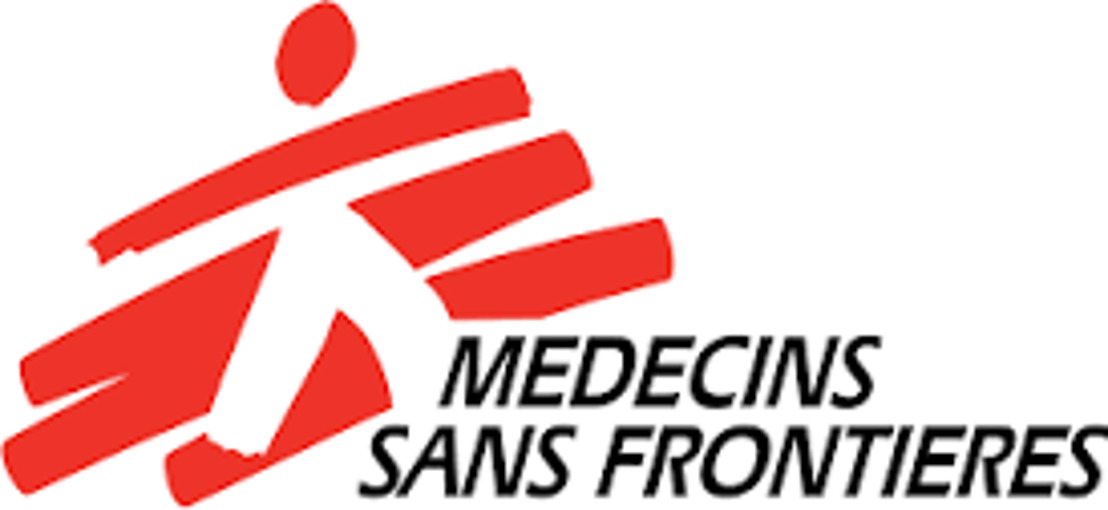 Water and sanitation in northwest Syria: the invisible health threats to displaced people
Jindires, a once-magnificent city located in northwest Syria, near the Turkish border, has been reduced to rubble, bearing the scars of both a relentless war and a recent earthquake. In northwest Syria, nine out of 10 people who were newly displaced by the earthquakes into camps, had been displaced by the war at least once before.
Many of these people have now found temporary shelter in camps, but are waking up to a harsh new reality, with neither stability nor the necessities for survival, particularly in Jindires. The earthquake had a clear impact on the city's water and sanitation system, which had already been severely weakened by over 12 years of war.
Jindires' recently established 'Al-Eman' camp hosts 2,130 people; teams from Médecins Sans Frontières (MSF) are responding to people's needs. Among those living in the camp is Emm Hassan, a mother of five, who had recently been displaced by the earthquake after her house collapsed. She had already been uprooted from western Aleppo due to the war.
"We have lost everything, including our normal life. Life in the camp is incredibly difficult," says Emm Hassan. "With limited access to clean water, a lack of sanitation and hygiene facilities, our children are falling ill with diseases like cholera, scabies, and leishmaniasis. All five of my children contracted leishmaniasis, leaving scars on their faces that will take years to heal."
When people arrived at the camp, they faced a lack of clean water. Each person had nine litres of water available, whereas international standards require 20 litres per day. There aren't enough latrines; just one for every 90 people. Additionally, there is no proper sewage system for waste disposal.
"Water and sanitation infrastructure in newly displaced camps is severely limited," says Halim Boubaker, MSF Medical Coordinator for Syria. "The lack of clean water and the use of contaminated water sources increases the risk of waterborne diseases such as cholera and hepatitis. Insufficient or inadequate latrines compromise hygiene and privacy and increases the risk of communicable diseases like scabies."
The substandard living conditions in camps has created an environment conducive to the transmission of scabies, a contagious skin condition caused by the infestation of itch mites. MSF and our partners, through mobile clinics and community health activities, have detected a significant rise in scabies cases in northwest Syria during May.
In Afrin, an assessment across 10 camps, housing approximately 13,000 people, conducted by our Syrian partner organisation, Al-Ameen, identified over 3,600 scabies cases. More than half of them were in children under the age of 10. Our teams have analysed the main reasons behind the spread of the disease, finding that it is primarily linked to open sewage and continued water scarcity in the affected camps.
Water, sanitation, and hygiene activities are one of the main priorities in MSF's emergency response efforts to prevent the spread of disease in around 100 displacement camps. We have distributed over 8,000 cubic meters of clean water; installed more than 1,000 water tanks and 130 mobile latrines; and have provided maintenance on 620 latrines and 90 showers. We've distributed 111,000 relief items, including hygiene kits, kitchen kits, and menstrual kits for women.
A decade-long struggle
In addition to the impact of the earthquake and the war on the water and sanitation system, Syria has been increasingly suffering from water scarcity. The country has been relying on a combination of water trucking from humanitarian organisations and water pipes networks, which are hindered by unstable power supply and high fuel costs.
During May, MSF teams conducted assessments in 48 displacement camps and 2 villages located across northwest Syria, housing approximately 60,000 internally displaced people. According to the assessment, 70% of the camps relied solely on water trucking as their source of drinking water. While all camps had latrines, half of them required maintenance, and 70% of the camps lacked shower facilities. Furthermore, 85% of the camps did not have fully operational wastewater networks.
"When we came to this camp five years ago, we never really solved the problem of having enough toilets and bathrooms," says Manhal El-Freij, who manages a camp for displaced people in Idlib. "The land here is rocky and difficult to dig in, so we couldn't make proper toilets."
"Most of the makeshift sewage holes people dig using basic tools are not good enough," says El-Freij. "This means that diseases like scabies and lice are common because we don't have proper sanitation. Families can only shower once every 10 days."
Despite the urgent need for assistance, the water and sanitation sector in Syria has only secured around eight per cent of the necessary funding for 2023. This persistent lack of funding, combined with the inability to implement long-term sustainable projects, further hinders efforts to provide adequate water and sanitation services to those in need.
"The road to reducing the invisible health risks posed by water and sanitation to displaced people in Syria seems long and challenging," says Boubaker. "To protect the health and dignity of those affected by the war and earthquakes in Syria, immediate attention, more and well-oriented funding, as well as ensuring sustainable and impartial access to humanitarian aid are required."
Hannah Hoexter Senior Press Officer, MSF UK